Features
Fix and Go is a modern and versatile wireless monitoring system based on two essential elements:
smart sensors
intuitive application accessible remotely via PC, tablet or smartphone.
How does it work
The system consists of a range of sensors: displacement, inclination, temperature and humidity which must be fixed at appropriate locations on the structure to be monitored.
The data acquired is processed in real time into information that is easy to analyse and reuse and is available immediately on the web page of your application. The information is accessible through any PC, Tablet or Smartphone connected to the Internet.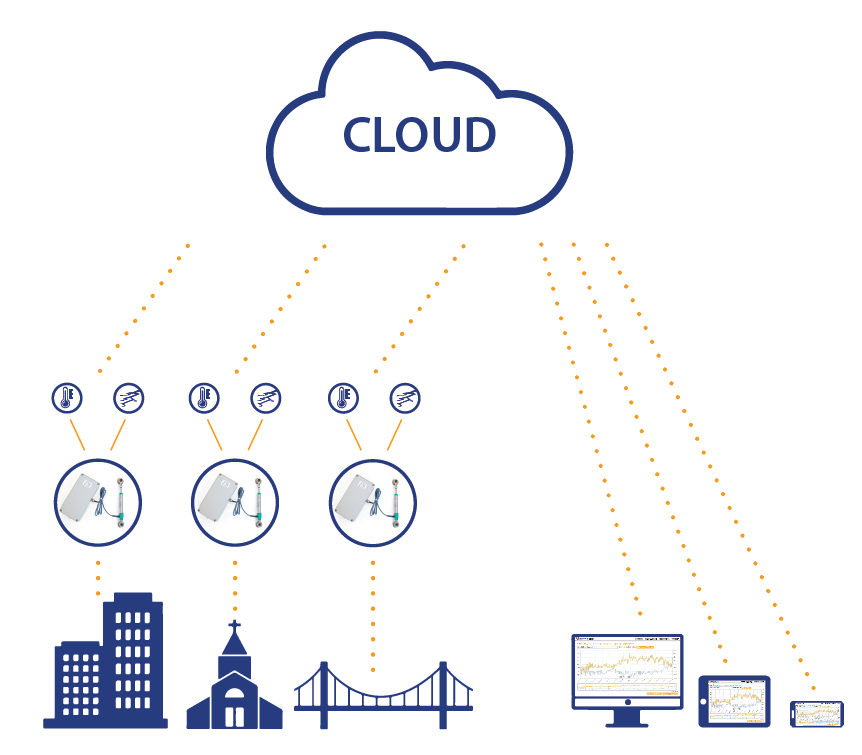 System's Features
Long range and very low power wireless communication
Long battery life
User-friendly web interface
Does not impact the structure
Benefits